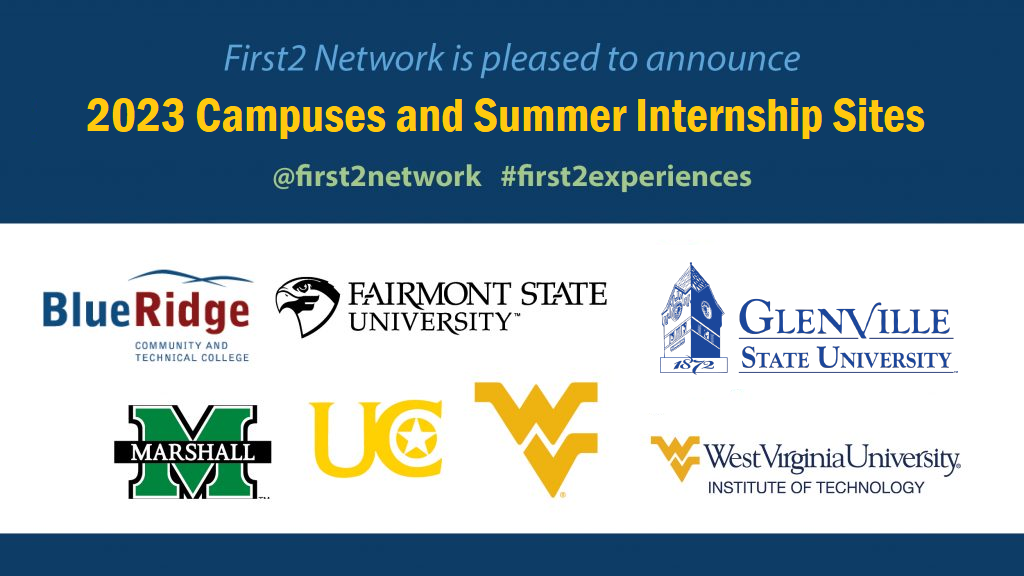 2023 First2 Campus Awards have been made! Congratulations to Marshall University, Blue Ridge Community and Technical College, Fairmont State University, Glenville State University, University of Charleston, West Virginia University, and WVU-Tech. All campuses will host academic year programs for students including campus clubs, First2 Scholars and First2 Directors. Three of these campuses will hold summer internships for rising Freshmen. Find out more about each internship for 2023 below. Unless otherwise stated, the internships are open to all students across the state of West Virginia who are majoring in a STEM field, particularly first generation or other under-represented students entering their freshman year of college and to upper class students who will serve as mentors.
APPLICATIONS WILL OPEN ON MARCH 20, 2023.
Are you a high school senior who would like to join First2?
Are you a college student who would like to mentor incoming participants?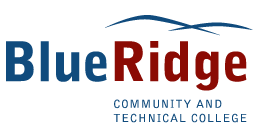 Blue Ridge Community and Technical College
July 17-28, 2023
Open to BlueRidge students with fewer than 30 credit hours Availability: 10 students and 2 mentors
Program Outline: Interns will be working on an applied research project with ROCKWOOL, a local industry partner regarding process efficiency. Under the supervision of faculty, mentors, and ROCKWOOL staff, interns will be collecting and coding data, analyzing the results, and preparing a report and presentation to give to ROCKWOOL executives on the final day of the camp. Faculty from each STEM major, and staff student services area will make presentations. Industry partners will give career-related talks on Friday afternoons. Students will have time each day to reflect on their experience and work on their research project with mentors. Faculty Advisors: Kim Graves and Janet Branch

Fairmont State University
August 15-18, 2023

Open to rising freshmen attending Fairmont State University.
Availability: 16 students and 2 mentors
4-day, paid introduction to college! Summer bridge immersive experience (August 15-18, 2023) for 16 incoming freshmen STEM majors, led by your faculty and undergraduate student mentors at Fairmont State. Activities include connecting with peers through fun social activities, introduction to campus resources, and developing skills for getting a strong start academically. Meet the First2 campus club leaders and your STEM faculty and learn about research and career opportunities.
West Virginia University, WVU Tech, Marshall University, University of Charleston, and Glenville State University will host academic year programs. If you are a high school senior attending one of these schools in the fall, apply to join the First2 Network.