First2 Newsletter June 2020
First2 Network announces new members, student successes, news, happenings and opportunities for you in this edition of the Newsletter. Read on!
Table of Contents
Arrivals, Departures and New Roles
News
Calls to Action
Events
Kudos
Statement of Solidarity from First2 Network
First2 Network is dedicated to the success of rural, first-generation STEM students and other underrepresented populations in STEM. In light of the unrest arising from the horrific death of George Floyd, we find it necessary now more than ever to voice our support for African American students and the African American community as a whole. First2 believes that all students deserve a safe, inclusive learning environment that is free from systemic racism.
We are committed to listening to and amplifying the voices of our African American students and colleagues in the First2 Network, the National INCLUDES Network, and in our schools and communities. We ask that each of you make time to listen to how people are affected and ask how you can help. Numerous organizations are putting out lists of educational materials and it is our responsibility to educate ourselves and learn how we can rally together to impact change and promote an equitable, anti-racist society (see links below).
We invite you to partner with us as we focus on promoting the success of underrepresented populations of STEM students in the state of West Virginia. If you have any additional suggestions for concrete actions that the Network can take to ensure that all STEM students can succeed, please send your ideas to ­­first2.network@gmail.com, or contact us via social media. If you prefer to interact with a person, you can contact Erica Harvey at eharvey@fairmontstate.edu or 304-367-4498. ­

Thank you,
First2 Network Leadership Team
Links to statements and resources:
Arrivals, Departures and New Roles
Congratulations to our 2019-20 First2 graduates!
From left to right: Nima ShahibShahmir, West Virginia University Institute of Technology, Hannah Carreon, Marshall University, Caleb Clark, Marshall University, Fatima Irfan, West Virginia State University, Brittany Graham, West Virginia State University
A First2 Graduation Celebration was held via Zoom on the evening of May 12, 2020. The graduates were celebrated with individual slides containing personal messages from network member. Graduates also shared their favorite First2 moment from the past year:
All of the in-person student meetings we were able to have, especially at the legislature!
The legislative visit at the state capitol. The students were confident and motivated in sharing their stories to inspire change for future generations. Their willingness to serve doesn't go unnoticed.
It was great to be able to meet everyone in person during fall conference!
My favorite moment was the conference. It was a lot of work but it was so fun to meet everyone in first2.
Joining the First2 team!
Bike ride to Austin's Ice cream!
Jade Irving named First2 Coordinator, HEPC WV Science and Research
Jade Irving of Charleston, WV has been named the First2 Network Program Coordinator. Irving's previous experience as an adjunct ESL professor and as a Retention Specialist at West Virginia State University gave her the desire to make a bigger impact on the success and retention of underrepresented students of higher education in the state of West Virginia. Irving is thrilled to be working with an amazing group of students, researchers, faculty members, and industry leaders to make a collective impact on the success of rural, first-generation STEM majors. Working from the Division of Science and Research of the Higher Education Policy Commission, Irving is committed to helping to develop the infrastructure needed to sustain and grow the First2 Network.
Sean Harwell named First2 Grant Assistant, Fairmont State University
Sean Harwell is the new First2 STEM Grant Assistant, working with Dr. Erica Harvey at Fairmont State University. He'll be handling most travel and stipend requests for network members who aren't current students, and also helping with technology and other organizational and capacity-building aspects of the network. Sean was a faculty member at Fairmont State for 3 years and obtained his M.Ed. in Digital Media, New Literacies, and Learning and his B.A. in Secondary Education with concentration in Biology and General Science from Fairmont State University. He has worked with Dr. Deb Hemler on the Earth and Space Science Passport professional development program that prepares teachers for the new ninth grade Earth and Space Science courses implementing the adoption of the West Virginia Next Generation Science Standards. He has also worked as an Adjunct Professor teaching SCIE 2200 – Oceans Issues and Society for 2 years and BIOL 1104 – Biosphere for one semester. He transitioned into working for New Kent Middle School as a STEM Teacher, and we are very glad to welcome him back to working at Fairmont State!
Meet the SRI team
SRI International is the First2 Network's mentor backbone organization, working alongside The Division of Science and Research (WVSR) at HEPC to help build long-term capacity to achieve the network's goals. Debbie Shaver and Jared Boyce, based at SRI's Menlo Park, CA office, lead this work. Debbie has been conducting research in education for about 30 years, primarily for the U.S. Department of Education. She enjoys using her experience in research and evaluation to help others use data for program improvement. Outside of work, she loves to be on her bicycle—her favorite vacations are bike/camping tours. Jared works on large-scale evaluation studies to identify effective practices for improving instruction and student learning, as well as research-practice partnerships to support teachers with integrating practices into their classrooms. In his free time, Jared enjoys playing strategy board games, card games, and computer games with so much math that they make the evaluation impact models look straightforward.
Youngest member of First2 family entered the world on New Year's Eve, 2019; heading to Michigan
Brandi and Ramin Ettehadieh welcomed a new addition to the First2 family on Dec. 31, 2019. Brandi has been serving as the Education, Outreach, and Diversity Manager at the Division of Science and Research of the Higher Education Policy Commission and has been an important network member during the first 2 years of the First2 Alliance. She and her family are moving to Michigan this summer. Congratulations, and we will miss you!
News
COVID-19. Responding to First2 Student Needs
The last few months in the First2 Network have been chaotic to say the least, but the good news is that First2 students successfully jumped pretty big hurdles and persevered through the end of the spring semester. Students were asked to leave campus in early March and their classes were switched to online platforms. Unfortunately it's never as simple as just packing up and going home. Students needed assistance with housing security issues, food security issues, medical security issues and more. As we all know too well, the internet infrastructure in WV is…lacking and certainly posed its own challenges and made issues like housing even more complicated. We are happy to report that all of our students were able (with much help) to find safe and secure places to live during this pandemic with all of the internet and computer speed needed to successfully complete their semester.
We were able to work with professors and lab supervisors to keep our First2 Scholars program running by encouraging professors to think outside of the box and give assignments and readings that could be completed virtually while also enhancing students' lab skills. We also were able to open up both our Scholars and our Student Directors programs to more activities including peer mentoring, peer and community tutoring, social check-ups., etc., in order to keep our students connected, motivated, and to keep at least one of their funding sources secure. Student Coordinator Samantha Mitchell offered a free hour drop-in every day so that students could connect with each other, and find connections to resources they needed. They spent that hour diving into interpreting school policies, applying for food stamps, troubleshooting family adjustment struggles, navigating communication issues with professors and occasionally just whining about the weather.
Samantha Mitchell's's full COVID Report can be found here.
Pandemic Poem: First-Gen Students Speak
First2 students of West Virginia express real struggles with the online learning experience brought on by COVID-19. Hear their words and learn how you may be able to support by watching this Pandemic Poem. The words being read by First2 student leaders in the video may come from other students in the network.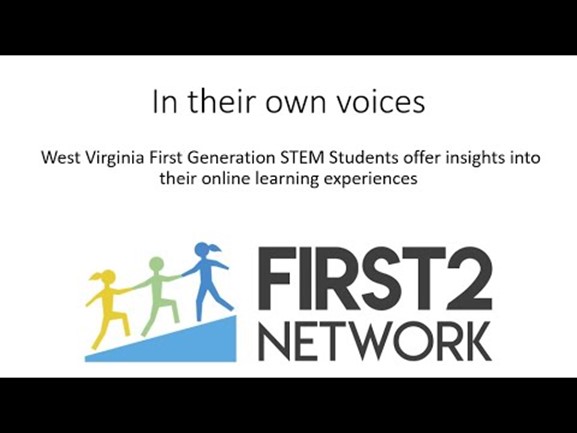 Recent First2 Grads Start Alumni Working Group
Tyler Davis (Fairmont State, 2018; currently employed at Aetna) and Hannah Carreon (Marshall University, 2020; starting Marshall School of Pharmacy) are newly named co-chairs and instigators of the First2 Network Alumni Working Group. The aim of the group is to recruit/retain graduates as active ambassadors who remain connected to the network.
The First2 Alumni Group includes First2 graduates – former students and leaders in the network moving on to graduate school or a career. First2 often notes the importance for the most affected to lead change ideas. This group will allow our former students who have graduate experience, work experience, or both, to mentor undergraduates in First2 to aid in continued success upon graduation and lead that change.
First2 Alumni Group members will serve as mentors to undergraduates by hosting career seminars, professional development sessions, and maintaining a list of STEM career opportunities. Members of the Alumni group will also be integral voices for the broader network as they will best know what First2 is doing well and where we can improve.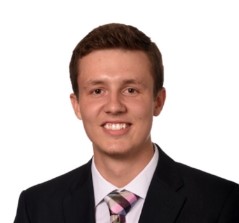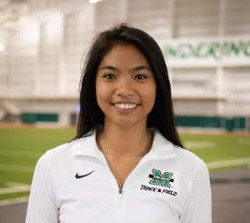 Summer Research Immersion Sites Go Virtual for 2020
Immersive Experience Working Group co-chairs Mike Fultz (WVSU) and Mike Norton (Marshall), report that all nine Immersive Experience sites for First2 Network have adopted a "Virtual" format, meaning that there won't be face-to-face interactions among the participants. However many opportunities will exist for students from different sites to network and collaborate, some of which were not part of the Immersive Experience from last summer.
Citizen science involves students participating in gathering data over a wide geographical area. In our case, this is easily enabled by the fact that the ~ 100 student participants' homes are scattered all across the great state of WV. The data to be collected is a bit unsettled at this early stage in program planning, but could involve aspects of water quality, box turtle, firefly and even tick population determination. While some science projects will be performed at home, some will also involve collecting data and samples from the great outdoors. Projects will be defined to best fit the interests of the participants and sites.
Student Mentors, who are currently contacting participants, are contributing to the development of the scientific, educational and professional development components of the summer program in order to make sure that student input and student voices have significant impact on planning. A pool of 33 applicants was recruited to the Summer Mentor Program and 25 of those students were placed into positions among the 9 sites. While each site will have its own mentors and coordinators, the move to virtual means that student participation in many projects will not be limited by their physical location. Introductions to faculty and campus, while virtual, will be more specific to individual sites.
Applications are still open at https://first2network.org for sites that have not reached their targeted number of participants (approximately 100 total across the 9 sites). The two-week programs will run July 19-31; exact dates should be confirmed with individual sites.
In alphabetical order, the sites are:
Fairmont State University, Fairmont, WV, working with Chemours
Green Bank Observatory, Green Bank, WV
High Rocks, Hillsboro, WV
Marshall University, Huntington, WV
University of Charleston, Charleston, WV
West Virginia School of Osteopathic Medicine, Lewisburg, WV
West Virginia State University, Institute, WV
West Virginia University, Morgantown, WV
West Virginia University Institute of Technology, Beckley, WV
Connecting with West Virginia Math Teachers
Lance Beck (First2 student leader from Fairmont State) and Sue Ann Heatherly, Green Bank Observatory, offered a Morning Flash Talk, Concurrent Session discussion, and hosted an exhibitor table for First2 Network at the WV Council of Teachers of Mathematics (WVCTM) annual meeting at Stonewall Jackson Resort on March 12-13, 2020. Assistance at the table was also provided by First2 Student Director Jordan Means, from WVU.
Connecting with our state's math and science teachers is important for First2 Network, and students will be able to nominate their teachers for travel awards to the WVCTM and WVSTA (West Virginia Science Teachers Association) meetings for the coming year. Watch for details at https://first2network.org.
Working Group Highlight: WV Teacher of the Year Joins College Readiness
The College Readiness Working Group is growing! Thanks to First2 Network's presence at the science teacher and math teacher conferences this year, the College Readiness Working Group has enjoyed significant growth, including 2020 West Virginia Teacher of the Year, Jennifer Schwertfeger. Schwertfeger teaches traditional and college-level science courses at Cameron High School. A ten-year veteran of education, she has transformed the way science is taught in her classroom with meaningful hands-on and "minds-on" interactive lessons. In fact, two First2 Students credit their success as STEM majors to the preparation they received in Jennifer's classes.
Schwertfeger shared a tweet from the WV Department of Education (WVDE) about a meeting between First2 Network and WVDE that took place on February 7, 2020. Jennifer's former students, Shannon Knowlton and Sarah Starcovic, both now at Fairmont State University, were part of the First2 Network group that shared ideas and perspectives with WVDE staff.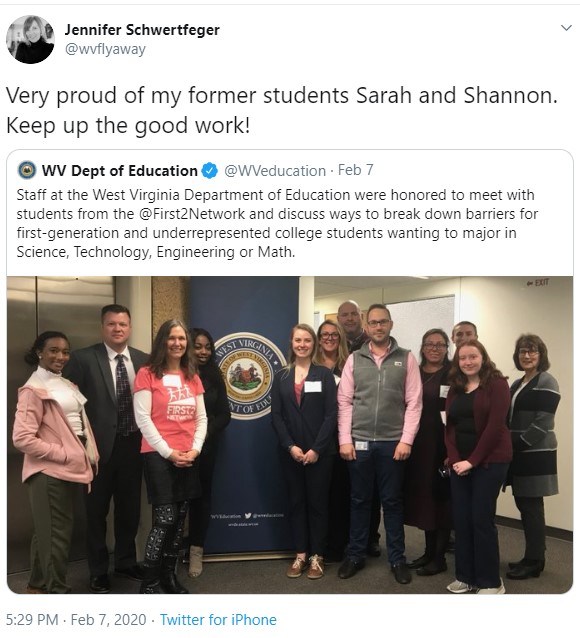 First2 Connects with Advisors at NACADA West Virginia Drive-In
First2 Network was part of the inaugural NACADA West Virginia Drive-In event on March 6, 2020 at the Charles Pointe Center in Bridgeport, WV. NACADA (https://nacada.ksu.edu/) is the Global Community for Academic Advising. Sherry Mitchell, First2 Network member and Professional Advisor for the College of Science and Technology at Fairmont State University, worked with NACADA WV to set up a session at the event offered by First2 student leader Lance Beck (also from Fairmont State University) entitled "First2 Network: Helping STEM Underrepresented College Students Persist."
Academic advisors and student success staff members are key to the efforts of First2 Network, and if you are interested in joining with other advisors and student success professionals across the state in support of first generation and other underrepresented STEM students, please contact Sherry Mitchell (Sherry.Mitchell@fairmontstate.edu) or Shannon McGhee (Shannon.McGhee@wvstateu.edu).
First2 Students Visit Legislature
First2 Students conduct outreach and advocate for change. This winter in conjunction with the Undergraduate Research Day at the Capitol, students met with Education Leaders in both House and Senate. Read the awesome blog post written and compiled by Hannah Petronek , A'Mya Walker, and Ethan Endres, Student Directors for First2. https://first2network.org/blog/first2s-legislative-impact/–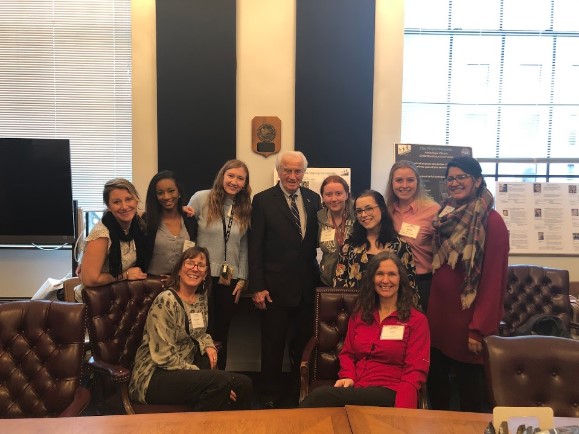 What is a Reverse Site Visit?
As a large NSF-funded project, the First2 Network is required to participate in reverse site visits at Foundation Headquarters. As our program officer stated: " it's a little like a dissertation defense". First2 Network Leadership team spent about a month preparing three requested presentations to highlight our progress over the past year and a half. In early March, we traveled to Alexandria and presented to an external panel of reviewers, and a fair number of NSF staff. The reviewers were highly engaged in questioning and discussing our project, and at the conclusion of the day, they met in a closed session to prepare recommendations for our Network going forward. As to be expected, some recommendations resulted from our failure to adequately communicate our activities to the panel, but many were really valuable, and in the end we appreciated the opportunity to sound the program out with experts in broadening participation in STEM. First2 Network submitted a response, detailing actions that will strengthen our impact and sustainability. We invite you to review our presentations, review panel recommendations, and the First2 Network response!
Calls to Action
Website transition: Update Your Profiles
The First2 Network is moving its website from the current Hubzero platform to a WordPress/BuddyBoss platform! Although the Hubzero platform (our current site) has a lot of integrated features that a few of us have come to know and use, it is just too cumbersome and difficult to manage unless you have a blackbelt in PHP!
The current site: first2network.org is still functional. However, note that we ported over all of the material that we intend to use on June 1, including all members as of that date. We will not make another migration.
Our new site is live and new members can join the network right from the home page. Currently the website url is dev.first2network.org. You will get a security alert as we can't update our https certificate until we launch but the site is safe. We request that you log into the new dev site and update your profiles now! You can also poke around and ask us questions. By June 15 at the latest we will officially launch and the url will become first2network.org. Your information, any forum posts or activity will carry over- just the url will change.
Follow First2 Social Media

Join Our Strategic Planning Process
First2 Network is engaging in the preparation of a strategic plan. Anyone interested in helping guide our network is invited to participate in the strategic planning sessions listed below, which will be held via Zoom and facilitated by Maribeth Saleem-Tanner. Please email Jade Irving (jade.irving@wvresearch.org) to sign up.
Thursday 6/18 10 am to 12 noon EST
Friday 19: 12-3 pm EST
Thursday 7/2, 2-5 pm EST
Support Stipends for Improvement Work
First2 Network offers stipends (up to $1000) for network members who engage in improvement science initiatives in support of first generation student success. Applications are available under Opportunities at https://first2network.org. Two awards were made this spring:
Rita Rio, Professor of Biology and award-winning student organization advisor (see https://www.instagram.com/tv/B_fQssSnuE1/?igshid=6iub4igmh21j), for her proposal entitled,"First2 student club at WVU."
Kristy Henson, Assistant Professor of Forensic Science at Fairmont State University, "Creating an inclusive environment in Fairmont State's First2 Club"
You can request an account (email Sue Ann Heatherly at sheather@nrao.edu) and view their Plan-Do-Study-Act (PDSA) cycles (and start your own change ideas!) in our Networked Improvement Learning and Support (NILS) instance from Carnegie Foundation for the Advancement of Teaching: https://first2network.carnegienetworks.org.
Lifebound Coaching – Online Training Available This Summer
First2 Network has been working with GlobalMindED to bring Lifebound Coaching (https://lifebound.com/) to West Virginia. Jade Irving, who attended the training last fall, shared that participants were taught how to use powerful questions during coaching sessions to allow students to self-reflect and find intrinsic motivation. According to Jade. "It was truly a gathering of passionate professionals who are dedicated to learning all they can to help students succeed." If you work with students and would like to enhance your academic coaching skills, please apply for support from First2 to attend one of these trainings. (https://first2network.org, and search Opportunities to find the Support Stipend application.)
Three different virtual sessions of Introduction to Academic Coaching are being offered this summer: June 18, 24, 29 OR July 13, 20, 27 OR August 3, 6, 11.
Evaluation Interviews in June
The Leadership Team would like to make you aware that the evaluation team for First2 will be conducting interviews in June. You may be invited to participate in these data collection activities by evaluation team members Kimberly Cook, Kim Cowley, or Caitlin Howley. Please take some time to participate—your feedback helps us understand Network progress and learn how to improve. Thank you!
Help with Dissemination
Together we can tell the story of First2 all over the country! Please consider applying for travel funding to present about your aspect of First2 Network. At first2network.org, choose Opportunities and fill out the form for travel support. Note: COVID 19 travel restrictions must be followed.

A full list of First2 dissemination activities for the period between mid February and May 31 can be found here: https://drive.google.com/file/d/13UEayOoaECAuP4M_pKBtVDO65HZIvooF/view
What's happening because of First2?
Whenever you realize that something has happened because of First2 or a connection you made through First2, please take a minute to let us know by completing entering your info into a short form. We want to capture all the ways First2 is starting to change what we do and how we do it and who we do it with – could be a connection or new initiative or new process you are implementing, a proposal, presentation, etc. Nothing is too small to capture – it might grow or it might point us to a whole collection of small things that together are making a big change! This form is also useful for longer or more formal updates on what you or your group are working on, to support content creation including articles, social media posts, etc. Here's a link to the form.
Events
First2 Network Conference
As with many events this spring, as our professional (and home) lives flipped inside out, the planned First2 Network Spring Conference (originally scheduled for May, 2020) was cancelled. We are exploring options for a Fall Conference, and also options for some Virtual Conversations this summer to help the network remain connected.
NSF INCLUDES Coordination Hub Twitter Chat
First2 Network's own Hannah Carreon, Doctor of Pharmacy Candidate at Marshall University's School of Pharmacy and Joanna Burt-Kinderman, Pocahontas County instructional coach participated in a Live Twitter Chat to discuss engaging student voice. The chat highlighted the importance of incorporating student voice in broadening participation in STEM fields.
Questions discussed included:
•Can you give an example of when a student's input changed the way you do or talk about your work in broadening participation in STEM?
•With so much learning moving online, what tools have you found most useful in connecting with students? How do students prefer to share their thoughts and input?
•How can our work create an environment where students feel comfortable sharing their voice/being heard?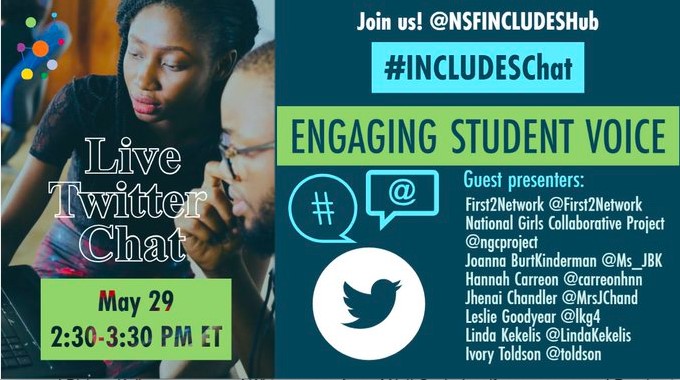 STEAM Panel at GlobalMindED Conference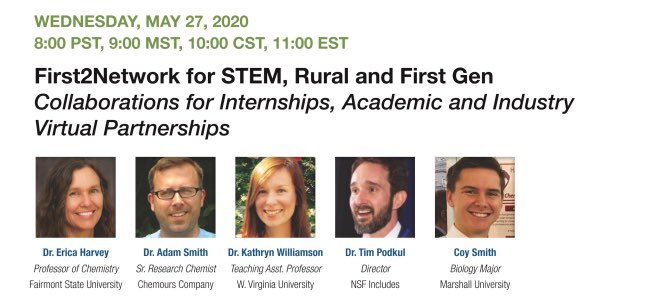 First2 Network presented an online panel at the GlobalMindED conference on May 27, 2020, titled, "First2 Network (NSF INCLUDES) for STEM; Rural and First Gen Collaborations." The presentation describes the INCLUDES National Network and highlights First2 Network initiatives directed at systems change, including work in Faculty-Student Engagement, Immersive Research Experiences (Academic and Industrial), and Student Leadership.
Panelists include Dr. Tim Podkul, Director NSF INCLUDES; Dr. Adam Smith, Senior Research Chemist, Chemours Company; Dr. Kathryn Williamson; Teaching Assistant Professor, West Virginia University; Coy Smith; Biology major, Marshall University, and Dr. Erica Harvey, Professor of Chemistry, Fairmont State University.
View the presentation below or at: https://youtu.be/Gl8yaxjlgVs
First2 in STEM Video Showcase for All: Sue Ann
Each year, NSF-funded STEM education projects are invited to submit a video to a week-long sharing extravaganza organized by TERC. First2 Network participated in the 2020 Video Showcase, with the video: "Student Voice: Solving the Puzzle of STEM Persistence". Once the showcase opens, people representing STEM education projects from K-graduate school get online, search for and watch relevant videos and start conversations.

Conversations regarding our video really zoned in on peer-mentoring. Participants were very interested in the training that we offer our First2 student leaders. Check it out and keep the conversation going. All videos (which are awesome) are available year-round on this site. You might get inspired to make some new friends or collaborators!
First2 Students Present Research Online at WVU and Fairmont State
First2 research students from WVU and Fairmont State University presented their research in virtual symposia this spring, and interested readers can watch the recorded presentations.
Michelle Richards-Babb, in her role as Director of the Office of Undergraduate Research at WVU, worked with her team to develop a WVU Virtual Research Symposium when the University cancelled the face to face event traditionally held in the spring. She and her team generously shared their learning about online presentation tools with Fairmont State University, thanks to a First2 Network connection, and Fairmont State was also able to host their annual Celebration of Student Scholarship virtually as a result.
WVU:
Three First2 Student Members, presented the results of their research at WVU's Virtual Undergraduate Spring Symposium (available Apr. 16-30, 2020 for commenting, but available indefinitely for viewing; https://virtualspringsymposium.wvu.edu/):
Aubrey Cumberledge (Biology; Mentor, Craig Barrett), presented "Phylogenetic Relationships in New Caledonian Palms (Arecaceae) with a Focus on Archontophoeniceae and Chambeyronia."
Jordan Means (Immunology and Medical Microbiology; Mentor: Timothy Eubank), presented "Isolation of Mouse Macrophages and Differentiation to M1 and M2 Phenotypes."
Isabella Hurley (Biology; Mentor: Daniel McNeil), presented "Patient's Expectation of Medication for Dental Pain."
Fairmont State:
Three First2 Student Members presented the results of their research at Fairmont State's Celebration of Student Scholarship, available online beginning April 29, 2020 and continuing all summer for viewing; https://guides.library.fairmontstate.edu/CelebrationOfStudentScholarship .
Sarah Starcovic, Chemistry, and Shannon Knowlton, Architectural Engineering Technology (Mentor, Erica Harvey), presented "Instrumentation Standardization and Reproducibility to Support Hands-On Solar Energy Research" https://fairmontstate.voicethread.com/share/14276698/ Kiersten Lowdermilk, Forensic Science (Mentor, Kristy Henson), presented "Using Dermestid Beetles to Enhance Forensic Science Curriculum.": https://fairmontstate.voicethread.com/share/14276755/
Ambassadors for Change: Statewide Virtual Conversation on First-Gen Issues
First2 Network members and Faculty-Student Engagement Working Group co-chairs, Kathryn Williamson and Michelle Richards-Babb, created a new course at West Virginia University last spring as a direct outgrowth of their involvement in the First2 Network. Called "Ambassadors for Change in West Virginia", the goal of the course is to train students to serve as leaders and allies for first-generation college students in West Virginia. First2 students Gabriella Gill, Isabella Hurley, Jordan Means and Aubrey Cumberledge were members of the class.

As a culminating event, on April 13, 2020, students enrolled in the course hosted a "Virtual Conversation on First-Gen Student Experiences." Seventy seven people interested in first-gen STEM issues, from all around the state, participated in the conversation. This project was supported by a WVU Provost's "Transform This!" award. Pre to post assessment showed participants' awareness of first-gen experiences increased significantly (p<.00001). Written comments also indicated enthusiasm and appreciation ("Keep the conversation going!") and the impact of the featured student voices, which provided "vivid stories," "role models," and a "shared experience."All artifacts can be found at: https://tinyurl.com/WVU-FirstGen-Conversation2020
Collaboration with West Virginia Academy of Science
First2 is collaborating with the West Virginia Academy of Science to host a track of presentations about STEM student success initiatives at West Virginia Academy of Science (WVAS) annual meetings. We are pleased to announce that nine abstracts involving 15 authors from 7 different organizations were accepted for this track at the 95th annual meeting, which was originally scheduled to be held at Fairmont State University on March 21, 2020. The meeting has been moved to 2021 and we hope to see all the accepted presentations, plus more, next year!
Funds are available from First2 to support registration, meals, mileage and housing (if needed) for WVAS presenters whose abstracts are accepted for presenting about student success initiatives. Funds are also available for first generation students presenting their research at the conference.
Kudos
Dr. Gay Stewart Authors Physics Text
First2 member and WVU Professor Dr. Gay Stewart was recently recognized for long-form scholarship at WVU in her authorship of the textbook "College Physics for the AP Physics 1 Course". Congratulations!
WVSU receives AEOP grant to provide research opportunities for high school students
Kudos to West Virginia State University, which received a grant from the Army Education Outreach Program (AEOP, https://www.usaeop.com/program/unite/) to engage 16 students during June 2021 and an additional 16 students in July 2021. Participants must be first generation or underrepresented minority students in their sophomore or junior year of high school and wish to pursue a degree in STEM. The participants will be paired up with faculty at the University to participate in research in chemistry, biology, engineering, or computer science. In addition they will have the opportunity to take part in college preparedness and career preparation activities. Applications will be released in Fall, 2020.
First2 Network wrote a letter in support of the application, which was submitted by Mike Fultz and Hannah Payne of West Virginia State University.
First2 Member Roshan Lamichhane joins Potomac State College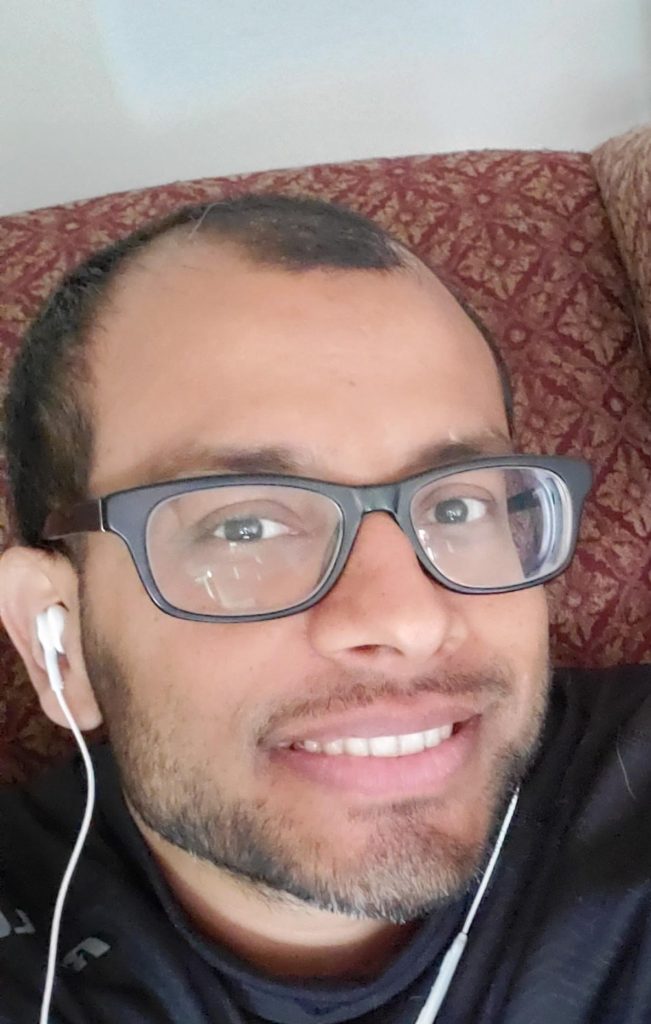 Congratulations to First2 Network member, Dr. Roshan Lamichhane, who has accepted a tenure-track faculty position at Potomac State College in Keyser, WV. As an Assistant Professor of Chemistry, Roshan will continue to represent the First2 Network through his participation in the Faculty-Student Engagement working group. We are glad to welcome Potomac State College into the First2 Network fold through Roshan's leadership.
During AY 2019-2020, while serving as a teaching postdoc at West Virginia University, Roshan engaged in a First2-supported improvement science project on metacognition to enhance students' study strategies for improved learning of chemistry concepts. Roshan also supervised the chemistry education research project during WVU's 2019 2-week Summer Research Immersion.
Mike Norton to Appear on TV Series
Congratulations to Dr. Mike Norton, our Immersive Experiences Co-chair. He's one of our stars for sure. Now, he's going to be a TV star too!

https://www.marshall.edu/ucomm/2020/05/11/company-co-founded-by-marshall-chemistry-professor-to-be-featured-in-new-tv-series/
High Rocks Feeds the Hungry
High Rocks Educational Corporation and Americorps members in Greenbrier County were featured as Better Angels in Senator Joe Manchin's WV Strong Newsletter, for their work in helping to feed people during the pandemic. Kudos to First2 Principal Investigator Sarah Riley for her work to keep people safe during the past months.
Read more at: https://www.manchin.senate.gov/coronavirus/wvstrong/janet-lee-swift
Leadership Transition at HSTA
Congratulations to Ann Chester, First2 Network Steering Committee member and champion of data-driven decision-making, who retired from her many roles at WVU on June 1, 2020. Ann was founder and director for 26 years of Health Sciences and Technology Academy (HSTA), a campus/community partnership program initiated in 1994 which reaches out to 9th-12th grade under-represented students across West Virginia and supports them towards college and professional school. Ann also served as Assistant VP for Education Partnerships and Deputy Director of the Center of Excellence in Women's Health at WVU.
Congratulations to Cathy Morton, the new Director of HSTA! Cathy is co-chair of the College Readiness Working Group for First2 Network, and has served as Assistant Director of HSTA for the past 8 years. Cathy has 24 years experience as a classroom teacher having taught Kindergarten, 6th grade and junior high science. She was hired as Webster County's first HSTA teacher in 1995 and has been with the program since, serving as Curriculum Coordinator, Director of Community Research Associates and Assistant Director. We look forward to working even more closely with Cathy in her new role, and wish Ann a joyous retirement!
We look forward to working even more closely with Cathy in her new role, and wish Ann a joyous retirement filled with new roles!