Complete Your Profile Contest
Thanks to an anonymous donor, First2 Network is excited to offer you an incentive to complete your profile on the first2network.org website.  All members who have a 100% completed profile on the website by December 7 will be eligible for a drawing for a $100 gift card from amazon.com. Just in time for holiday shopping!
We will list all who completed their profile on December 9, and draw the winning name on December 10!

First, log in to first2network.org. Find your profile by clicking your user name in the first2network.org menu bar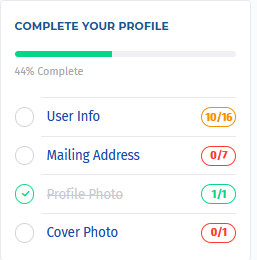 Then, complete your profile. You will know when you are done because the progress bar will disappear!