First2 Network Conference – Fall 2020
Day 3
Engaging STEM Students in a Changing World
First2 Network Virtual Conference
October 8 – 10
Mark your calendars for First2 Network's virtual conference taking place October 8 – 10! Join us for exciting, interactive sessions that are centered around engaging STEM students in today's world. You will hear from experts in diversity, equity, and inclusion, learn how to create a culture of learning at your institution, and hear from industry leaders on how educators can work alongside industry in the state of West Virginia to position our students for successful, rewarding careers in STEM. You will also learn how the First2 Network is making an impact on the persistence and success of first-generation and underrepresented students in STEM.
Scroll through this newsletter and register in advance to save your virtual seat in these sessions!
Visit our website at www.first2network.org or click here to print a conference agenda. You can also view the biographies of our session facilitators on our conference webpage!
After registering for a session, you will receive a confirmation email containing information about joining the meeting.
Click on facilitators names below the image for a bio.
DAY 3 – Saturday, October 10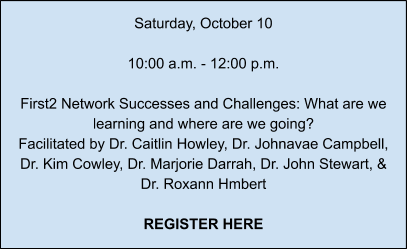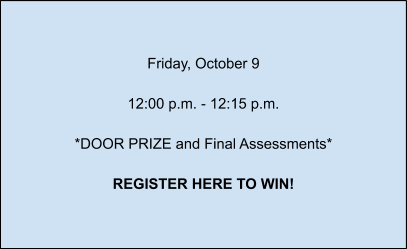 Drop Into a Working Group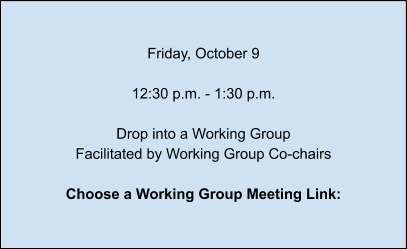 Are you interested in joining a working group? Click on the meeting link for the working group(s) you are most interested in joining. Meet the co-chairs and learn about the work of the working group of your choice. Feel free to drop into more than one meeting!
Drop ins will be open space for people to pop in and learn about/join different working groups.
END OF DAY 3, 1:30 pm